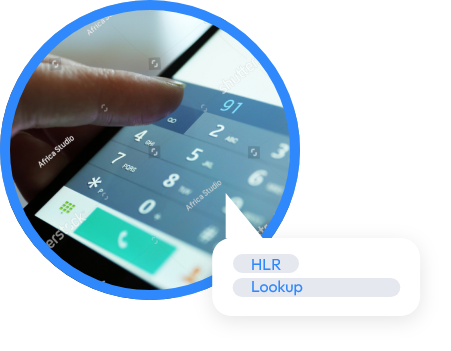 How can you benefit from HLR?
Utilising HLR lookups ensures that you're making the most of your SMS campaign budget. For a small cost per lookup, you can check you number lists and ensure they're squeaky clean prior to starting your campaign. HLR will weed out incorrectly formatted numbers and those that are not active; meaning you'll only be sending to numbers that can receive your message. HLR Lookup is an essential tool for managing your mobile database, we recommend building regular HLR checks into your SMS marketing strategy to get the most out of messaging.
Start cleansing your mobile database today...
Fill out the short form below and we'll get in touch, providing you with a quote to HLR your mobile database. Quotes are given based on the size of your database and also what country(s) your numbers belong to.
We'll assist you in setting up an account and prepare everything needed to process your database. We'll then show you how to launch a HLR campaign through the Mr Messaging portal; or we'll provide you with relevant APIs to build HLR checks into your own software.
3
Download your cleansed data
Once we've processed your mobile data, we'll provide you with the results. This includes a detailed breakdown of incorrectly formatted numbers, those that were not active at the time of your HLR campaign and those that are available and ready to receive messages!